WeightControl.com Interview with:
DJ McDonough, M.S.
Doctoral Dissertation Fellow
Ph.D. Candidate/Research Assistant
Physical Activity Epidemiology Laboratory
University of Minnesota – Twin Cities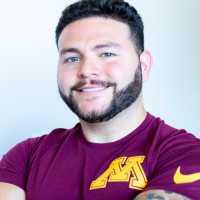 WeightControl.com: What is the background for this study?
Response: This study used network meta-analysis to perform a pooled analysis on 31 randomized controlled trials examining what are the most effective intervention strategies for using commercially-available wearable fitness trackers (e.g., Fitbit, Apple Watch) or research-grade fitness trackers (e.g., pedometers, accelerometers) to promote weight loss and/or BMI reduction in those with overweight/obesity, including those with weight-associated chronic illnesses.
Continue reading

"Are Commercially-Available Wearables Effective for Weight Control?"