WeightControl.com Interview with:
Tamas L. Horvath, DVM, PhD
Jean and David W. Wallace Professor of Comparative Medicine
Chair, Department of Comparative Medicine
Founding Director, Yale Program in Integrative Cell Signaling
& Neurobiology of Metabolism
Professor of Neuroscience and Ob/Gyn & Reproductive Sciences
Yale University School of Medicine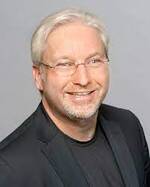 WeightControl.com What is the background for this study? What are the main findings?
Response: We knew from earlier work that this very specific lipid species we studied (lysophospholipids) have an impact on how the most complex part of our brain, the cerebral cortex, functions.  What is knew here is that we show that the level of these lipids fluctuate in association with the level of hunger of animals and that this fluctuation of these liver-derived lipid molecules are governed by neurons that control hunger and are in an ancient part of the brain (hypothalamus).