WeightControl.com Interview with:
Peter Katzmarzyk, Ph.D., FACSM, FAHA, FTOS
Professor and Marie Edana Corcoran Endowed Chair
Pediatric Obesity and Diabetes
Assoc Exec Dir for Population and Public Health Sciences
Pennington Biomedical Research Center
Baton Rouge, LA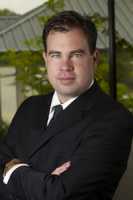 WeightControl.com:  What is the background for this study?
Response: Obesity remains one of the greatest public health threats, and there is good evidence that intensive lifestyle interventions should be a primary approach to obesity management and treatment. However, there has been minimal uptake of obesity treatment approaches in primary care, which is the cornerstone of medicine in the US.
WeightControl.com: What are the main findings?
Response: We developed an intervention to reduce calorie intake and increase physical activity that was delivered by health coaches embedded in primary care clinics. The sample was diverse with a large percentage of low-income and African American patients. The results demonstrated that patients in the intensive lifestyle intervention lost approximately 5% of their initial body weight, compared to patients in usual care who lost about 0.5% of their body weight. These weight loss differences between the two groups were maintained out to 2 years, which demonstrates the durability of the intervention.    
WeightControl.com: What should readers take away from your report?
Response: Clinically significant weight loss is possible in underserved, low-income patients in primary care settings. Meeting patients where they are reduces barriers to participation, and allows them to achieve significant weight loss.
WeightControl.com: What recommendations do you have for future research as a result of this work?
Response: More research is required to study the implementation and dissemination of this intervention in different health care settings. We also need to explore the use of different technologies such as electronic medical records, and smartphone apps to deliver the intervention in hard-to-reach populations.
No disclosures
Citation:
Weight Loss in Underserved Patients — A Cluster-Randomized Trial
Peter T. Katzmarzyk, Ph.D., Corby K. Martin, Ph.D., Robert L. Newton, Jr., Ph.D., John W. Apolzan, Ph.D., Connie L. Arnold, Ph.D., Terry C. Davis, Ph.D., Eboni G. Price-Haywood, M.D., Kara D. Denstel, M.P.H., Emily F. Mire, M.S., Tina K. Thethi, M.D., Phillip J. Brantley, Ph.D., William D. Johnson, Ph.D., et al.
September 3, 2020
N Engl J Med 2020; 383:909-918
DOI: 10.1056/NEJMoa2007448
The information on WeightControl.com is provided for educational purposes only, and is in no way intended to diagnose, cure, or treat any medical or other condition. Always seek the advice of your physician or other qualified health and ask your doctor any questions you may have regarding a medical condition. In addition to all other limitations and disclaimers in this agreement, service provider and its third party providers disclaim any liability or loss in connection with the content provided on this website.