WeightControl.com Interview with:
Dr Sarah-Elizabeth Bennett
Senior Research Associate
Slimming World, UK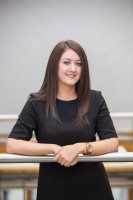 WeightControl.com: What is the background for this study?
Response: This research is part of a larger Health and Wellbeing study, investigating the behaviour changes made by members of Slimming World, the UK's largest group-based weight management organisation. New members were surveyed regularly over the course of one year and a representative sample of non-members were also surveyed at similar timepoints for comparison. The survey at the six-month point coincided with lockdown, so questions were added to learn more about how lockdown measures had impacted the nation's health, wellbeing, and lifestyle behaviours. The following findings were based on the responses of 222 members who had completed all 3 surveys to-date and 637 non-members.
Continue reading

"COVID-19 Linked to Difficulty with Weight Control"