WeightControl.com Interview with:
Christie A. Befort, Ph.D., Professor
Associate Director, Cancer Prevention and Control
Co-Leader, Cancer Control and Population Health Program
KU Cancer Center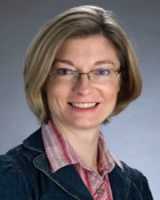 WeightControl.com:  What is the background for this study?
Response: Primary care clinics are an important place for patients to get help with weight loss, especially for those who are at risk from obesity-related health complications or who have other medical conditions that may make weight loss more difficult. This is especially true in remote rural areas where obesity prevalence is higher and there is less access to effective programs.
WeightControl.com: What are the main findings?
Response: Rural primary care clinics are able to offer weight loss counseling to their patients with clinically meaningful long-term weight loss after 2 years for approximately 2 out of 5 patients.  In-clinic group visits have a small advantage over in-clinic individual visits for weight loss outcomes.
Continue reading

"Successful Weight Loss Counseling with Both In-Clinic and Remote Primary Care Visits"