WeightControl.com Interview with:
Charlotte Andriessen
Department of Nutrition and Movement Sciences
Maastricht University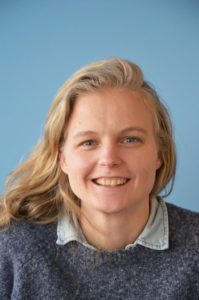 WeightControl.com: What is the background for this study? What are the main findings?
Response: In our modern 24h society, most people spread their food intake over at least 14 hours per day. As such, they lack a pronounced fasting state during the night and energy stores are hardly being depleted. Here, we wanted to re-store this pronounced overnight fast in people with type 2 diabetes, by limiting their habitual food intake to a 10-hour daily time window (time restricted eating, TRE) for a period of 3 weeks.

We hypothesized that the utilization of energy stores during the night would increase the need to re-fuel these stores with the first meal of the day, and would therefore result in a better energy uptake via the hormone insulin; i.e. would result in better insulin sensitivity. Although we did not find insulin sensitivity to be increased with TRE, we did find that fasting- and 24h glucose levels were decreased as compared to our control condition, in which participants spread their habitual food intake over at least 14 hours per day. Moreover, our volunteers spent more time in the normal glucose range, whereas the time restricted eating regime did not increase the time spent in hypoglyceamia.
WeightControl.com: What should readers take away from your report?
Response: A 10-hour daytime time restricted eating regime is a safe, feasible and effective method to reduce glucose levels in adults with type 2 diabetes as compared to spreading food intake over at least 14 hours per day.
WeightControl.com: What recommendations do you have for future research as a result of this work?
Response: I recommend that future studies should aim to investigate the long-term effects of TRE in adults with type 2 diabetes, since our results on glucose levels were promising. In addition, we observed that glucose levels during TRE remained decreased during the night and the morning, which also deserves further exploration.
WeightControl.com: Is there anything else you would like to add?
Response: ​For our study, the time window in which participants were allowed to eat was delibarately set to daytime, with the last meal being ingested at 6 PM the latest. We did this so that the time-window fits in the natural, internal day-night rhythm of humans. Delaying this time window, as with skipping breakfast, may therefore lead to different results.
Citation:
Andriessen, C., Fealy, C.E., Veelen, A. et al. Three weeks of time-restricted eating improves glucose homeostasis in adults with type 2 diabetes but does not improve insulin sensitivity: a randomised crossover trial. Diabetologia (2022). https://doi.org/10.1007/s00125-022-05752-z

The information on WeightControl.com is provided for educational purposes only, and is in no way intended to diagnose, cure, or treat any medical or other condition. Always seek the advice of your physician or other qualified health and ask your doctor any questions you may have regarding a medical condition. In addition to all other limitations and disclaimers in this agreement, service provider and its third party providers disclaim any liability or loss in connection with the content provided on this website.