WeightControl.com Interview with:
Prof. Dr. Peter Kühnen
Institute for Experimental Pediatric Endocrinology
Charité Universitätsmedizin Berlin
Berlin, Germany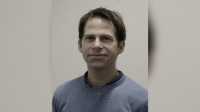 WeightControl.com: What is the background for this study? What are the main findings?
Response: The leptin melanocortin signaling pathway plays a pivotal role for central appetite regulation. Gene mutations in this pathway are leading to severe hyperphagia and early onset obesity. We present the data of two phase 3 trials, in which patients with POMC/PCSK1 or LEPR deficiency received treatment with the MC4R agonist setmelanotide. In the past, there were centrally acting obesity drugs, like the cannabinoid receptor inhibitor rimonabant, whose use was associated with depression. Therefore, here we present the data about suicidality and depression of the participants during the treatment with the MC4R agonist setmelanotide.

The main finding was that there was no consistent increase in depression or suicidal ideation / behavior of the treated patients. However, in all cases depressive episode or increase in suicidal ideation was related to the medical history of the participants.
Continue reading

"Efficacy and Safety of Setmelanotide For Patients with a Rare form of Genetic Obesity"