WeightControl.com Interview with:
Peter Katzmarzyk, Ph.D., FACSM, FAHA, FTOS
Professor and Marie Edana Corcoran Endowed Chair
Pediatric Obesity and Diabetes
Assoc Exec Dir for Population and Public Health Sciences
Pennington Biomedical Research Center
Baton Rouge, LA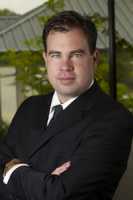 WeightControl.com:  What is the background for this study?
Response: Obesity remains one of the greatest public health threats, and there is good evidence that intensive lifestyle interventions should be a primary approach to obesity management and treatment. However, there has been minimal uptake of obesity treatment approaches in primary care, which is the cornerstone of medicine in the US.
WeightControl.com: What are the main findings?
Response: We developed an intervention to reduce calorie intake and increase physical activity that was delivered by health coaches embedded in primary care clinics. The sample was diverse with a large percentage of low-income and African American patients. The results demonstrated that patients in the intensive lifestyle intervention lost approximately 5% of their initial body weight, compared to patients in usual care who lost about 0.5% of their body weight. These weight loss differences between the two groups were maintained out to 2 years, which demonstrates the durability of the intervention.    
Continue reading

"Weight Loss in Low Income Patients in Primary Care Settings"