WeightControl.com Interview with:
Charlotte Andriessen
Department of Nutrition and Movement Sciences
Maastricht University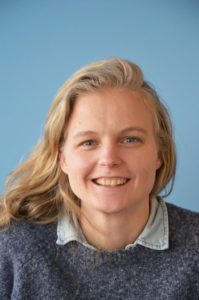 WeightControl.com: What is the background for this study? What are the main findings?
Response: In our modern 24h society, most people spread their food intake over at least 14 hours per day. As such, they lack a pronounced fasting state during the night and energy stores are hardly being depleted. Here, we wanted to re-store this pronounced overnight fast in people with type 2 diabetes, by limiting their habitual food intake to a 10-hour daily time window (time restricted eating, TRE) for a period of 3 weeks.

We hypothesized that the utilization of energy stores during the night would increase the need to re-fuel these stores with the first meal of the day, and would therefore result in a better energy uptake via the hormone insulin; i.e. would result in better insulin sensitivity. Although we did not find insulin sensitivity to be increased with TRE, we did find that fasting- and 24h glucose levels were decreased as compared to our control condition, in which participants spread their habitual food intake over at least 14 hours per day. Moreover, our volunteers spent more time in the normal glucose range, whereas the time restricted eating regime did not increase the time spent in hypoglyceamia.
Continue reading

"Time Restricted Eating Reduced Glucose Levels Study of Type 2 Diabetes"