WeightControl.com Interview with:
Dr. Christian Roth, MD
Seattle Children's Research Institute and Division of Endocrinology
Department of Pediatrics
University of Washington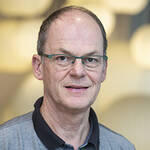 WeightControl.com: What is the background for this study? Would you briefly explain what is meant by Hypothalamic Obesity?
Response: Hypothalamic obesity is a different entity of obesity that is rare and very difficult to treat. It is an acquired form of obesity due to injury to the hypothalamus because of a brain tumor and/or its treatment. This causes an abrupt change in body weight regulation because tissues that are important for energy homeostasis are partially or completely removed.

Typically, these patients can't control their appetite and within a very short time after surgery they gain weight quickly. Their energy expenditure is also very low. So even if they cut down on calorie intake, they are typically not able to lose weight.