WeightControl.com Interview with:
Louis Aronne, MD
Co-Founder and Chief Medical Advisor at Intellihealth
The Sanford I. Weill Professor of Metabolic Research
Weill Cornell Medicine Medical Director
Comprehensive Weight Control Center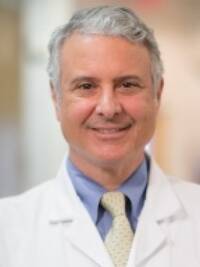 WeightControl.com: How does obesity affect health and health care costs?
Response: Obesity is a leading contributor to over 200 diseases: type 2 diabetes, heart disease, many types of cancer, and non-alcoholic fatty liver disease. All of these diseases and comorbidities have a link to excess weight, and their severity could be reduced by addressing the underlying issue of obesity. According to the World Health Organization, almost 3 million people die as a result of obesity or excess weight each year. And the National Institutes of Health has reported that obesity and overweight are now the second leading cause of death nationally. Perhaps that's because unlike the more than 80 percent of patients with diabetes who receive treatment for their disease, less than 2 percent of patients with obesity or overweight are treated according to the latest guidelines.
Obesity is also an economic burden, leading to more than $210 billion a year in direct medical costs. Indirect costs, such as employer expenses, absenteeism, and lost productivity add up to as much as $500 billion annually. For adults with obesity, that translates to more than $3,500 in medical care costs per patient each year.