MedicalResearch.com Interview with:
Sofia Cienfuegos
PhD Candidate, Human Nutrition.
Department of Kinesiology and Nutrition
University of Illinois at Chicago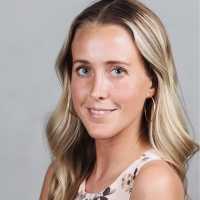 MedicalResearch.com: What is the background for this study?
Response: Intermittent fasting has been gaining a lot of popularity lately mainly due to a large group of the general population that don't like to keep tabs on their caloric intake. Intermittent fasting is a safe and effective alternative to weight loss that does not require people consciously restricting calories. Time restricted feeding (TRF) is one specific type of IF that has been gaining a lot of popularity and public interest lately. Previous studies in TRF with the 16/8 method made people want to try and follow this diet strategy achieving promising results. Some people were wondering if shortening the feeding  window even further would induce better results in terms of weight loss and cardiometabolic health.

Based on this question, we decided to test two different short time restricted feeding methods (18/6 and 20/4) to see if they could induce even better results in weight and health outcomes. We were also wondering if people were able to stick to these interventions considering the short eating window.
MedicalResearch.com: What are the main findings?
Response: The main findings of this study were a 3% weight loss in 8 weeks in both groups with a 550-calorie restriction (unintentional) and good adherence to both diets. Also, we found significant reductions in insulin resistance and oxidative stress in both intervention groups.
Continue reading

"How Much Fasting Is Necessary to Lose Weight?"