WeightControl.com Interview with:
Andres Pinto DMD, MPH, MSCE, MBA, FDS RCSEd, FICD 
Professor and Chair
Oral and Maxillofacial Medicine and Diagnostic Sciences
Director, Oral Medicine Internship and MSD Program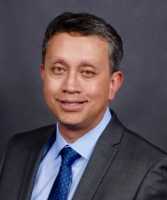 University Hospitals Cleveland Medical Center
Assistant Dean for Graduate Studies
Case Western Reserve University and
Cleveland Clinic
Health Education Campus
School of Dental Medicine
Cleveland, OH
WeightControl.com: What is the background for this study? What are the main findings?
Response: There is  strong association between oral health and systemic health.  Periodontal disease affects almost half of Americans and is characterized by increased inflammation. The focus of our review was to evaluate the association between obesity and periodontal disease, which has been reported earlier, with attention to the effects on the non-surgical management of periodontal disease. Our results indicate both disorders share similar inflammatory characteristics and may be associated.

However, multiple factors mediate this relationship, of course including oral hygiene. We were unable to find conclusive evidence on the impact of obesity on treatment planning for periodontal therapy, although the presumptive common pathophysiology provides an opportunity for active patient education.
Continue reading

"Is There a Link Between Obesity and Periodontal Disease?"