WeightControl.com Interview with:
Dr. Lynn Kramer, MD FAAN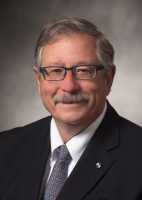 Dr. Lynn Kramer, MD FAAN
VP and Chief Clinical Officer & Chief Medical Office
Eisai Co., Ltd
WeightControl.com: What is the background for this announcement?
Response: On February 25th, Eisai announced that the U.S. Food and Drug Administration (FDA) accepted its supplemental New Drug Application to potentially update the label for BELVIQ® (lorcaserin HCI) CIV 10 mg twice-daily/BELVIQ XR (lorcaserin HCI) CIV once daily to include long-term efficacy and safety data from CAMELLIA-TIMI 61, a clinical trial of BELVIQ in 12,000 overweight and obese patients with cardiovascular (CV) disease and/or multiple CV risk factors such as type 2 diabetes mellitus (T2DM).

CAMELLIA-TIMI 61 is the first completed large-scale cardiovascular outcomes clinical trial for a weight loss agent. As reported and published in the New England Journal of Medicine on August 26th, the results showed that CAMELLIA-TIMI 61 met its primary safety objective, finding that long-term treatment with BELVIQ did not increase incidence of MACE in overweight and obese patients at high risk for a CV event (HR 0.99; 95% CI: 0.85 to 1.14; p<0.001). Since the study met the primary safety endpoint for non-inferiority for MACE, the study continued to assess for the primary efficacy endpoint assessing whether or not BELVIQ reduced the incidence of major CV events compared to placebo for a broader composite endpoint, MACE+ (consisting of cardiovascular death, non-fatal myocardial infarction, non-fatal stroke, hospitalization due to unstable angina, heart failure or coronary revascularization). Although superiority to placebo was not met, BELVIQ was non-inferior to placebo on the MACE+ composite, with similar event rates for BELVIQ and placebo.


Continue reading

"BELVIQ® : FDA Accepts Eisai's Supplemental New Drug Application to Update the Labeling For Anti-Obesity Agent"