WeightControl.com Interview with:
Prof Jennifer Logue 
Associate Dean (Research) Faculty of Health and Medicine
Lancaster University
Deputy Clinical Director | NIHR CRN North West Coast
Professor of Metabolic Medicine | Lancaster University
Hon Consultant in Metabolic Medicine
Blackpool Victoria Hospital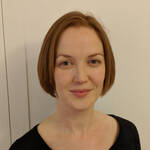 WeightControl.com: What is the background for this study?
Response: Currently, many providers may offer more intensive therapies to every patient as they don't believe behavioural programmes are effective, when they are for many people. Other providers leave patients struggling in a behavioural programme and they will disengage, reinforcing self-stigma.