WeightControl.com Interview with:
Christie A. Befort, Ph.D., Professor
Associate Director, Cancer Prevention and Control
Co-Leader, Cancer Control and Population Health Program
KU Cancer Center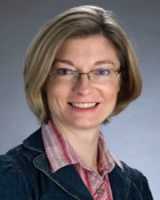 WeightControl.com:  What is the background for this study?
Response: Primary care clinics are an important place for patients to get help with weight loss, especially for those who are at risk from obesity-related health complications or who have other medical conditions that may make weight loss more difficult. This is especially true in remote rural areas where obesity prevalence is higher and there is less access to effective programs.
WeightControl.com: What are the main findings?
Response: Rural primary care clinics are able to offer weight loss counseling to their patients with clinically meaningful long-term weight loss after 2 years for approximately 2 out of 5 patients.  In-clinic group visits have a small advantage over in-clinic individual visits for weight loss outcomes.
WeightControl.com: What should readers take away from your report?
Response: Primary healthcare, even in under-resourced rural settings, has the capacity to offer effective weight loss counseling through different types of patient visits, both local in-clinic visits and remote visits.
WeightControl.com: What recommendations do you have for future research as a result of this work?
Response: Additional research is needed on implementing weight loss services in a manner that addresses workforce training and staffing gaps. Policy changes are also needed to enhance coverage for services across payors.
No disclosures
Citation:
Befort CA, VanWormer JJ, Desouza C, et al. Effect of Behavioral Therapy With In-Clinic or Telephone Group Visits vs In-Clinic Individual Visits on Weight Loss Among Patients With Obesity in Rural Clinical Practice: A Randomized Clinical Trial. JAMA. 2021;325(4):363–372. doi:10.1001/jama.2020.25855
The information on WeightControl.com is provided for educational purposes only, and is in no way intended to diagnose, cure, or treat any medical or other condition. Always seek the advice of your physician or other qualified health and ask your doctor any questions you may have regarding a medical condition. In addition to all other limitations and disclaimers in this agreement, service provider and its third party providers disclaim any liability or loss in connection with the content provided on this website.