WeightControl.com Interview with:
Andres Pinto DMD, MPH, MSCE, MBA, FDS RCSEd, FICD 
Professor and Chair
Oral and Maxillofacial Medicine and Diagnostic Sciences
Director, Oral Medicine Internship and MSD Program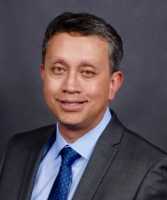 University Hospitals Cleveland Medical Center
Assistant Dean for Graduate Studies
Case Western Reserve University and
Cleveland Clinic
Health Education Campus
School of Dental Medicine
Cleveland, OH
WeightControl.com: What is the background for this study? What are the main findings?
Response: There is  strong association between oral health and systemic health.  Periodontal disease affects almost half of Americans and is characterized by increased inflammation. The focus of our review was to evaluate the association between obesity and periodontal disease, which has been reported earlier, with attention to the effects on the non-surgical management of periodontal disease. Our results indicate both disorders share similar inflammatory characteristics and may be associated.

However, multiple factors mediate this relationship, of course including oral hygiene. We were unable to find conclusive evidence on the impact of obesity on treatment planning for periodontal therapy, although the presumptive common pathophysiology provides an opportunity for active patient education.
WeightControl.com: What should readers take away from your report?
Response: Clinicians should educate patients about the importance of weight control affecting oral/periodontal health.
WeightControl.com: What recommendations do you have for future research as a result of this work?
Response: We need controlled trials with standard case definitions to tease out the strength of this association and potential impact of therapy of each condition on the other, under similar circumstances.
Disclosures: I am the president-elect of the american academy of oral medicine, consultant to the us surgeon general's 2020 report on oral health.
Citation:
Br Dent J. 2019 Aug;227(3):235-239. doi: 10.1038/s41415-019-0611-1.
Review of obesity and periodontitis: an epidemiological view.
Arboleda S1, Vargas M2, Losada S2, Pinto A3.
1Unit of Clinical Oral Epidemiology (UNIECLO) Investigations, School of Dentistry, El Bosque University, Bogotá, Colombia. siliesoad@gmail.com.
2Unit of Clinical Oral Epidemiology (UNIECLO) Investigations, School of Dentistry, El Bosque University, Bogotá, Colombia.
3 Department of Oral and Maxillofacial Medicine and Diagnostic Sciences, Case Western Reserve University, School of Dental Medicine and University Hospitals Cleveland Medical Centre, Cleveland, Ohio, USA.
[last-modified]
The information on WeightControl.com is provided for educational purposes only, and is in no way intended to diagnose, cure, or treat any medical or other condition. Always seek the advice of your physician or other qualified health and ask your doctor any questions you may have regarding a medical condition. In addition to all other limitations and disclaimers in this agreement, service provider and its third party providers disclaim any liability or loss in connection with the content provided on this website.