WeightControl.com Interview with:
Krista Varady, PhD
Professor of Nutrition
Dept Kinesiology and Nutrition
University of Illinois Chicago
Chicago, Illinois, 60612
Instagram: @DrKristaVarady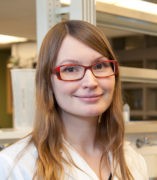 WeightControl.com: What is the background for this study?
Response: We noticed that the main lifestyle therapy for non-alcoholic fatty liver disease (NAFLD) was combining daily calorie restriction with aerobic exercise. We were curious if intermittent fasting combined with aerobic exercise would produce the same reductions in liver fat.

So we designed a randomized controlled trial in 80 adults with obesity and NAFLD, with four intervention groups:
1) An alternate day fasting group that consumed 500 calories on the "fast day", alternated with a free eating "feast day";
2) Exercise group that participated in five supervised 60 min sessions per week, using elliptical machines and treadmills;
3) Combination of the fasting and exercise interventions;
4) No intervention control group. We measured liver fat using MRI before and after the 3-month intervention.