WeightControl.com Interview with:
Dr. Marcelo Alves da Silva Mori PhD
Professor,University of Campinas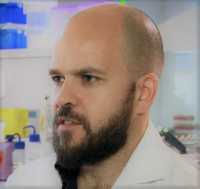 WeightControl.com: What is the background for this study? What are the main findings?
Response: microRNAs are small non-coding RNAs that play important roles in gene expression regulation. Aging and obesity leads to dysfunction of microRNA processing in adipose tissue, which in turn impairs the thermogenic capacity of brown fat and results in insulin resistance. Enoxacin is a small molecule fluoroquinolone that promotes microRNA biogenesis.

In our most recent paper, we used enoxacin as proof of principle to demonstrate in mice and human cells that drugs targeting the microRNA processing pathway can be used to enhance oxidative metabolism and promote thermogenesis, thus mitigating obesity.  
WeightControl.com: What should readers take away from your report?
Response: Current strategies to increase energy expenditure often come with numerous side-effects. We have used a pre-clinical model to explore the anti-obesogenic effect of a new class of drugs – the fluoroquinolones – that target the microRNA processing pathway and also promote thermogenesis. Unfortunately, fluoroquinolones are antibiotics and will have a much broader impact on human physiology simply due to this fact. For that reason and for the reason that no clinical trial has been conducted to prove this concept in humans just yet, current fluoroquinolones are not to be used for weight control at this point.
WeightControl.com: What recommendations do you have for future research as a result of this study?
Response: To try to avoid some of the limitations of using chronic antibiotic treatment, we have been chemically engineering fluoroquinolones to increase their efficacy to promote thermogenesis while getting rid of their antibiotic property. These studies are ongoing and the data look promising.
WeightControl.com: Is there anything else you would like to add? Any disclosures?
Response: The follow-up study is being supported by the biopharmaceutical AstraZeneca.
Citation:
"Enoxacin induces oxidative metabolism and mitigates obesity by regulating adipose tissue miRNA expression" can be retrieved from: advances.sciencemag.org/content/6/49/eabc6250.
The information on Weightcontrol.com is provided for educational purposes only, and is in no way intended to diagnose, cure, endorse or treat any medical or other condition. Always seek the advice of your physician or other qualified health and ask your doctor any questions you may have regarding a medical condition. In addition to all other limitations and disclaimers in this agreement, service provider and its third party providers disclaim any liability or loss in connection with the content provided on this website.