WeightControl.com Interview with:
Prof. Dr. Peter Kühnen
Institute for Experimental Pediatric Endocrinology
Charité Universitätsmedizin Berlin
Berlin, Germany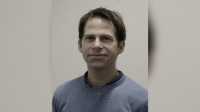 WeightControl.com: What is the background for this study? What are the main findings?
Response: The leptin melanocortin signaling pathway plays a pivotal role for central appetite regulation. Gene mutations in this pathway are leading to severe hyperphagia and early onset obesity. We present the data of two phase 3 trials, in which patients with POMC/PCSK1 or LEPR deficiency received treatment with the MC4R agonist setmelanotide. In the past, there were centrally acting obesity drugs, like the cannabinoid receptor inhibitor rimonabant, whose use was associated with depression. Therefore, here we present the data about suicidality and depression of the participants during the treatment with the MC4R agonist setmelanotide.

The main finding was that there was no consistent increase in depression or suicidal ideation / behavior of the treated patients. However, in all cases depressive episode or increase in suicidal ideation was related to the medical history of the participants.
WeightControl.com: What should readers take away from your report?
Response: Individuals with rare genetic disorders like POMC/PCSK1 or LEPR deficiency may have an increased risk for experiencing depression and suicidal ideation because of their severe hyperphagia and related obesity. There is a high burden of the disease for the patients themselves and the family. So far, there is no evidence that the treatment with setmelanotide is leading to any increase of depression or suicidal ideation.
WeightControl.com: What recommendations do you have for future research as a result of this work?
Response: It is of importance to include psychological support for the families and the patients with rare genetic obesity in the treatment regime. The severe hyperphagia and the feeling of permanent failure due to the situation of being unable to reduce body weight with conservative treatment options (increase exercise, reduce caloric intake) may affect the relationship within the family and may lead to problems for the patients regarding the interaction with their peer group and their education. It needs to be taken into account, that there is a high burden of the disease for the patients and the family. In both phase 3 trials, participants treated with setmelanotide did not experience a change in depression or suicidal ideation.
Any disclosures?
The sponsor of both phase 3 trials is Rhythm pharmaceuticals.
Citation:
Efficacy and safety of setmelanotide, an MC4R agonist, in individuals with severe obesity due to LEPR or POMC deficiency: single-arm, open-label, multicentre, phase 3 trials
Clément, KarinePigeon-Kherchiche, Patricia et al.
The Lancet Diabetes & Endocrinology, Volume 0, Issue 0
Editor's note: This piece discusses suicide. If you have experienced suicidal thoughts or have lost someone to suicide and want to seek help, you can contact the Crisis Text Line by texting "START" to 741-741 or call the Suicide Prevention Lifeline at 800-273-8255.
The information on WeightControl.com is provided for educational purposes only, and is in no way intended to diagnose, cure, or treat any medical or other condition. Always seek the advice of your physician or other qualified health and ask your doctor any questions you may have regarding a medical condition. In addition to all other limitations and disclaimers in this agreement, service provider and its third party providers disclaim any liability or loss in connection with the content provided on this website.