WeightControl.com Interview with:
Dr Sarah-Elizabeth Bennett
Senior Research Associate
Slimming World, UK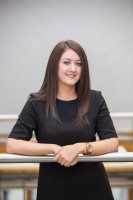 WeightControl.com: What is the background for this study?
Response: This research is part of a larger Health and Wellbeing study, investigating the behaviour changes made by members of Slimming World, the UK's largest group-based weight management organisation. New members were surveyed regularly over the course of one year and a representative sample of non-members were also surveyed at similar timepoints for comparison. The survey at the six-month point coincided with lockdown, so questions were added to learn more about how lockdown measures had impacted the nation's health, wellbeing, and lifestyle behaviours. The following findings were based on the responses of 222 members who had completed all 3 surveys to-date and 637 non-members.
WeightControl.com: What are the main findings?
Response: The main findings were that both members (59%) and non-members (65%) found it 'very' or 'somewhat' difficult to manage their weight during the COVID-19 situation. Most say their difficulties stemmed from increased snacking, not exercising as much as usual, increased anxiety or stress, and not being able get hold of healthier food. However, because Slimming World members had already been receiving support to help make healthier changes before lockdown, they were able to continue losing weight and had lost an average of 7.7% body weight since joining around 6-months earlier. Slimming World members were significantly more likely to have higher overall wellbeing (wellbeing score 28 vs 24) and were less likely to say their general health and been negatively affected by the COVID-19 situation than non-members (14% vs 22%). While people (both members and non-members) reported eating fatty and sugary foods more often due to the COVID-19 situation, again, because of healthy dietary changes they had already made, Slimming World members were actually consuming these foods significantly less frequently when compared with non-members. Key dietary data also indicated that members had an overall higher diet quality than non-members (healthy eating score 13 vs 10) and members were significantly more likely to say they were exercising more due to the COVID-19 situation compared with non-members (25% vs 17%).
WeightControl.com: What should readers take away from your report?
Response: The research suggests that the behaviour change support members had received since joining Slimming World, and the positive health-related behaviour changes they had subsequently made, provided them with a level of resilience during this challenging time, supporting them to continue losing or maintaining weight. Given that excess weight is associated with a higher risk of severe illness from COVID-19 and with lots of people coming out of lockdown feeling concerned about their weight and health, the findings of the study show behaviour change support is more important now than ever. While we hope we'll never see another global pandemic like this in our lifetime, we know that obesity is a chronic relapsing condition and while trying to manage our weight we're all likely to face hurdles. This shows that forming new healthy habits – such as following a healthy, balanced diet and being regularly active – along with receiving motivational support – as members do at Slimming World – can help us to navigate these challenges, whatever they may be, more successfully.
WeightControl.com: What recommendations do you have for future research as a result of this work?
Response: With the current concerns that the pandemic may lead to increases in obesity rates, it's important to develop appropriate and large-scale support options for those aiming to manage their weight. The findings from this research indicate that helping people to develop the tools and strategies to overcome hurdles they may face in their weight loss journey is key for sustainable weight loss success. Future research should focus on understanding the best way to support people to develop and maintain strategies for long-term behaviour change and weight management.
We will be continuing to follow the same participants as part of our Health and Wellbeing study over the next 12-months to gain more understanding of the behaviour changes that are linked to successful weight-loss and weight-loss maintenance and we'll use and share the findings to support continual development of effective weight management programmes.
Disclosures: This research was conducted by members of the Nutrition and Research Team at Slimming World UK, and received ethical approval from the School of Biosciences Ethics Committee at the University of Nottingham, UK. The findings have been submitted for publication in a special COVID-19 issue of the journal Appetite.
Citation: Abstract presented at the 2020 European and International Congress on Obesity
Impact of COVID-19 on health-related behaviours, wellbeing and the ability to manage weight
Sarah Elizabeth Bennett, Josef Toon, Jennifer Kent, Laura Holloway, Kath Roberts, Amanda Avery, Jacquie Lavin
Nutrition and Research department, Slimming World, Alfreton, UK
https://drive.google.com/file/d/16DLJNRUSVJND-d20h1fNAuDDWgQbvOAE/view
The information on WeightControl.com is provided for educational purposes only, and is in no way intended to diagnose, cure, or treat any medical or other condition. Always seek the advice of your physician or other qualified health and ask your doctor any questions you may have regarding a medical condition. In addition to all other limitations and disclaimers in this agreement, service provider and its third party providers disclaim any liability or loss in connection with the content provided on this website.