WeightControl.com Interview with:
Kristen M. Beavers, PhD, MPH, RD
Associate Professor
Department of Health and Exercise Science
Wake Forest University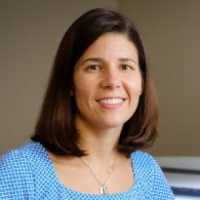 WeightControl.com: What is the background for this study? What are the main findings?
Response: Consideration of differential treatment effects among subgroups in clinical trial research is a topic of increasing interest. This is an especially salient issue for weight loss trials, as most are over-represented by white women. The question we sought to address is: "Does sex or race moderate the effect of a weight loss intervention on physical function among older adults?"

In this pooled analysis of 1317 individuals participating in eight randomized clinical trials of weight loss — of which 30% were male and 21% were black — we report greater weight loss-associated improvement in short physical performance battery score in women (versus men) and greater gait speed improvement in blacks (versus whites).
Continue reading

"Benefits of Weight Loss on Physical Function in Older Adults Differ by Sex and Race"