WeightControl.com Interview with:
Nathan D. Wong, PhD, FACC, FAHA
Professor and Director
Heart Disease Prevention Program
Division of Cardiology, UC Irvine and
and UC Irvine and Radiology and Public Health at UC Irvine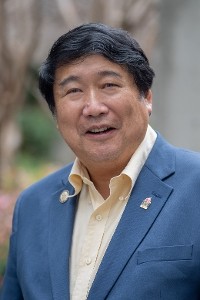 WeightControl.com: What is the background for this study?
Response: Wegovy (semaglutide 2.4 mg given as an injection once weekly) has been shown in the previously reported STEP 1 trial to result in on average a 15% body weight loss in patients with overweight or obesity. It also beneficially improves other cardiovascular risk factors including blood pressure and cholesterol levels.   We applied the eligibility and findings of the STEP 1 trial to the US population-representative National Health and Nutrition Examination survey and estimated that 93 million US adults with overweight or obesity would be potentially eligible for the drug based on the STEP 1 eligibility criteria.  
Continue reading

"UCI Irvine Study Finds Millions May Benefit from Reduced Cardiac Events With New Weight Control Drugs"