WeightControl.com Interview with:
Kristen M. Beavers, PhD, MPH, RD
Associate Professor
Department of Health and Exercise Science
Wake Forest University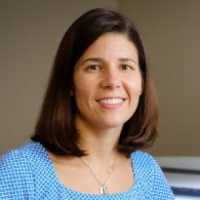 WeightControl.com: What is the background for this study? What are the main findings?
Response: Consideration of differential treatment effects among subgroups in clinical trial research is a topic of increasing interest. This is an especially salient issue for weight loss trials, as most are over-represented by white women. The question we sought to address is: "Does sex or race moderate the effect of a weight loss intervention on physical function among older adults?"

In this pooled analysis of 1317 individuals participating in eight randomized clinical trials of weight loss — of which 30% were male and 21% were black — we report greater weight loss-associated improvement in short physical performance battery score in women (versus men) and greater gait speed improvement in blacks (versus whites).
WeightControl.com: What should readers take away from your report?
Response: The benefits of weight loss on physical function in older adults differ by sex and race. Results underscore the need to consider relevant biologic variables in clinical research design.
WeightControl.com: What recommendations do you have for future research as a result of this work?
Response: We implore the larger research community to help explain the phenomenology presented in this report. Future work seeking to clarify the extent and correlates of inter-individual variability to treatment response in additional scientific domains has major implications for patients, providers, and the larger scientific community.
Any disclosures: This work was supported by the several grants from the National Institutes of Health, including: P60 AG10484, R01 HL076441, R01 AG020583, R01 AR052528, R01 HL093713, R01 AG018915, P30 AG21332, and R21 AG061344. The funder had no role in the design and conduct of the study; collection, management, analysis, and interpretation of the data; preparation, review, or approval of the manuscript; and decision to submit the manuscript for publication. The authors declared no relevant conflicts of interest
Citation:
Beavers KM, Neiberg RH, Kritchevsky SB, et al. Association of Sex or Race With the Effect of Weight Loss on Physical Function: A Secondary Analysis of 8 Randomized Clinical Trials. JAMA Netw Open. 2020;3(8):e2014631. doi:10.1001/jamanetworkopen.2020.14631
The information on WeightControl.com is provided for educational purposes only, and is in no way intended to diagnose, cure, or treat any medical or other condition. Always seek the advice of your physician or other qualified health and ask your doctor any questions you may have regarding a medical condition. In addition to all other limitations and disclaimers in this agreement, service provider and its third party providers disclaim any liability or loss in connection with the content provided on this website.