WeightControl.com Interview with:
Dr. Lynn Kramer, MD FAAN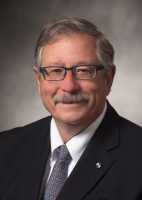 Dr. Lynn Kramer, MD FAAN
VP and Chief Clinical Officer & Chief Medical Office
Eisai Co., Ltd
WeightControl.com: What is the background for this announcement?
Response: On February 25th, Eisai announced that the U.S. Food and Drug Administration (FDA) accepted its supplemental New Drug Application to potentially update the label for BELVIQ® (lorcaserin HCI) CIV 10 mg twice-daily/BELVIQ XR (lorcaserin HCI) CIV once daily to include long-term efficacy and safety data from CAMELLIA-TIMI 61, a clinical trial of BELVIQ in 12,000 overweight and obese patients with cardiovascular (CV) disease and/or multiple CV risk factors such as type 2 diabetes mellitus (T2DM).

CAMELLIA-TIMI 61 is the first completed large-scale cardiovascular outcomes clinical trial for a weight loss agent. As reported and published in the New England Journal of Medicine on August 26th, the results showed that CAMELLIA-TIMI 61 met its primary safety objective, finding that long-term treatment with BELVIQ did not increase incidence of MACE in overweight and obese patients at high risk for a CV event (HR 0.99; 95% CI: 0.85 to 1.14; p<0.001). Since the study met the primary safety endpoint for non-inferiority for MACE, the study continued to assess for the primary efficacy endpoint assessing whether or not BELVIQ reduced the incidence of major CV events compared to placebo for a broader composite endpoint, MACE+ (consisting of cardiovascular death, non-fatal myocardial infarction, non-fatal stroke, hospitalization due to unstable angina, heart failure or coronary revascularization). Although superiority to placebo was not met, BELVIQ was non-inferior to placebo on the MACE+ composite, with similar event rates for BELVIQ and placebo.


CAMELLIA-TIMI 61 also assessed for effects of BELVIQ on multiple cardiovascular risk factors. On top of standard of care for CV risk management, treatment with BELVIQ resulted in significant improvements in a number of predefined secondary endpoints, including blood pressure, lipids, blood sugar and renal function.
In secondary metabolic analyses of CAMELLIA-TIMI 61, patients with pre-diabetes who were treated with BELVIQ were less likely to develop diabetes and had a greater tendency to achieve normal blood glucose levels compared to patients treated with placebo. Additionally, in patients with T2DM, treatment with BELVIQ resulted in greater reductions of high blood glucose compared to placebo.
In additional subgroup analyses, on a background of lifestyle modification, it was observed that BELVIQ improved long-term weight loss, compared to placebo, including in subpopulations of patients with T2DM and obstructive sleep apnea.
WeightControl.com: What are the main indications for BELVIQ®?
Response: BELVIQ®/BELVIQ XR® is indicated as an adjunct to a reduced-calorie diet and increased physical activity for chronic weight management in adults with an initial body mass index (BMI) of 30 kg/m2 or greater (obese), or 27 kg/m2 or greater (overweight) in the presence of at least one weight-related comorbid condition (e.g., hypertension, dyslipidemia, type 2 diabetes).
WeightControl.com: What should readers take away from your report?
Response: If approved, the addition of the long-term efficacy and safety data from CAMELLIA-TIMI 61, has the potential for a revision to the BELVIQ product label's Indications and Usage, removing the Limitations of Use that the effect of BELVIQ on CV and morbidity and mortality has not been established. If the sNDA is approved, BELVIQ will be established as the first and only weight loss agent with long-term cardiovascular safety data from a dedicated outcomes trial.
WeightControl.com: What future research is planned?
Response: CAMELLIA was a large, multi-year study with 12,000 patients. To date we have only announced top-line results from the study. We have been analyzing all of the data from the study and expect to publish these findings in the coming year, including effects in different sub-populations as well as effects on utilization of drugs to treat co-morbidities associated with obesity such as diabetes and hypertension.
WeightControl.com: Is there anything else you would like to add?
Response: The CAMELLIA findings reinforce the notion that modest, durable weight loss can improve cardiometabolic health and supports the role of lorcaserin (BELVIQ) as an adjunct to lifestyle modification for chronic management of weight and metabolic health even in individuals at high risk for a cardiovascular event.
Citation:
FDA Accepted Eisai's Supplemental New Drug Application (sNDA) to Update the Labeling for Anti-Obesity Agent BELVIQ® (lorcaserin HCl)


[last-modified]
The information on WeightControl.com is provided for educational purposes only, and is in no way intended to diagnose, cure, or treat any medical or other condition. Always seek the advice of your physician or other qualified health and ask your doctor any questions you may have regarding a medical condition. In addition to all other limitations and disclaimers in this agreement, service provider and its third party providers disclaim any liability or loss in connection with the content provided on this website.